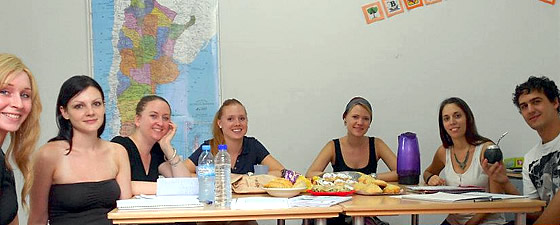 Learning a language involves much more than a linguistic and cultural enrichment. Besides English, the Spanish language remains the language that gets most attention in different companies around the world.
This section is devoted to resources in Spanish as a second language; here you will find many online resources that, when properly used, can be extraordinary tools to learn Spanish in a creative manner.
Here we give you some tips if you want to learn English or another language, either for work or education or if you are just a language fanatic:
Attend a well-established and recognized Spanish School in the city you have chosen to study (Latin America is a good choice) because it will help you find the best ways to improve your knowledge as fast and attractively as possible. Immerse yourself in the culture of the country and enjoy the local lifestyle. Participate in their festivals, customs and many local activities to improve your knowledge in a fun way.
Another good way to improve your study Spanish is to study online with on distance learning courses, this method allows for better time management and easy to combine study and work. In addition, students can learn through books and materials sent to their home.
Reading newspapers, books and magazines in Spanish are great complements to improve your Spanish skills. Other good exercises are listening to music and watching movies (in Spanish) with subtitles in Spanish. These are some of the most effective ways to improve your reading comprehension, grammar and language vocabulary in an entertaining, practical and fun way.
Travel to countries where they speak a foreign language: speaking a language out of pure survival. It is proven that study abroad is one of the most effective ways to learn a foreign language.